Speaker Bios




Speakers will be added as they are confirmed.

Victor Cardona
Golden State Bank



Victor R. Cardona is currently Senior Vice President, BSA Officer at Golden State Bank in Los Angeles, CA. Victor has been in banking since 2004, specializing in BSA/AML compliance since 2005. Outside of the banking industry, Victor is also an Adjunct Professor at Cal Poly Pomona where he teaches Forensic Accounting.

Throughout Victor's career, he has held positions from BSA Analyst to BSA Risk Officer before becoming a BSA Officer, working at small to midsize banks such as Farmers and Merchants Bank of Long Beach and City National Bank. Prior to joining Golden State Bank, Victor was the BSA Officer at Mechanics Bank with oversight responsibility of their Financial Intelligence Unit (FIU), headquartered in Walnut Creek, CA.

Victor is the recipient of the 2019 Department of Homeland Security (DHS), Homeland Security Investigations (HSI), Los Angeles field office Private Partnership Award. He also received an Annual Law Enforcement Award from the Financial Crimes Enforcement Network (FinCEN) for playing an important role in a joint investigation by the FBI, IRS-CI, and the United States Attorney's Office, which led to the dismantling of an organized criminal enterprise that participated in bank fraud, conspiracy to operate an unlicensed wholesale distribution of drugs, and money laundering.

Victor received his Bachelor's Degree from Cal State Dominguez Hills in Accounting and his MBA from Utica College in Economic Crime & Fraud Management. Victor attended the police academy at the Golden West College Criminal Justice Training Center where he received a Certificate of Achievement in Criminal Justice, and has attended the Homeland Security Investigations (HSI) Citizens Academy. Victor is CAMS certified and has served on the Executive Board of the ACAMS Southern California Chapter since 2014, currently the Chapter's Co-Chairman. Victor and the ACAMS Southern California Chapter is also the recipient of the 2020 Exemplary Partnership Award from the Homeland Security Investigations (HSI), Los Angeles field office.


---

Deborah Crawford
Get Technical, Inc.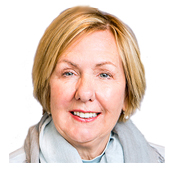 Deborah Crawford is the President of gettechnical inc. She specializes in compliance and regulations for the deposit side of financial institutions. Her 27+ year career in banking and training began at Hibernia National Bank. She has been a seminar leader for many state associations and credit union groups across the nation. She has Bachelors and Masters degrees from Louisiana State University.


---

Brian Crow
Thomas Compliance Associates, Inc.



Brian Crow is Executive Vice President at Thomas Compliance Associates, Inc. in Chicago, IL. Brian brings 20 years of prior banking experience to the consulting field. He was most recently Assistant Vice President and BSA Administrator for a suburban Chicago bank, where his responsibilities included preparing the bank's annual BSA risk assessment and audit documentation. Earlier as Operations Officer at the same bank, Brian monitored AML activity, aided in the implementation of the bank's AML software, and designed the bank's authentication blocking program that helped to reduce debit card fraud losses by 95 percent. Brian's responsibilities also included managing the bank's Regulation E claims, managing the bank's courtesy overdraft program, reviewing Reg CC hold notices for accuracy, and processing claims for fraudulent signatures and endorsements.

Mr. Crow has been, and continues to be, an education consultant for BOL Learning Connect, conducting webinars that have covered VISA/MasterCard chargebacks, debit card compliance and fraud prevention for hundreds of banks. It was in this role that Mr. Crow was recognized as a Bankers Online Guru in 2011.

Like many of us, Mr. Crow began his banking career as a teller, working his way up to head teller and then branch management responsibilities. He earned a B.A. degree in Theology from Concordia University, River Forest, Illinois. Because of his education background, Brian has been given the unofficial title of "Security Evangelist" as he strives to help financial institutions protect their bottom line from losses related to fraud.


---


Robin Guthridge, CAMS, CRCM
Wipfli LLP's



Robin has a strong background in Bank Secrecy Act (BSA) compliance, leadership, and sales management. In addition to performing BSA examinations and validations of automated surveillance monitoring systems, she provides high level consultations regarding all aspects of the BSA and assists institutions with post examination remediation and enforcement action resolution. Robin is a sought-after speaker for local, state, and national industry events and provides customized BSA and deposit compliance training solutions. Her firsthand experience working in the financial services industry allows Robin to provide meaningful insight and helpful recommendations in the areas of BSA, Title 31, and deposit compliance. Her goal is to exceed expectations with every contact.


---