S P E A K E R S B I O S



John Burnett
BankersOnline.com

John Burnett joined Glia Group, Inc., and BankersOnline in 2004, and currently serves as Executive Editor. He is a 1990 honors graduate of the Stonier Graduate School of Banking and is an alumnus of the ABA National Compliance School, where he served on the faculty for several years.

John began his banking career in high school when he started as a teller at a $15 million bank that didn't have account numbers for its checking accounts (he says they actually filed by signature!) He joined Cape Cod Bank and Trust Company in 1971 and assumed the position of Compliance Officer in 1976. He also served as corporate secretary and secretary of CCBT's Board of Directors, as well as Clerk of the bank's holding company.

He was a member of the Massachusetts Bankers Association Legal and Regulatory Compliance Committee, and of the American Bankers Association Compliance Executive Committee and NCS/NGCS Advisory Board. He is a regular presenter of BOL Learning Connect webinars and a presenter at BOL Conferences events.


---


Deborah Crawford
Get Technical, Inc.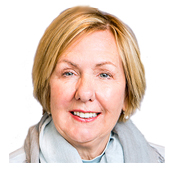 Deborah Crawford is the President of gettechnical inc. She specializes in compliance and regulations for the deposit side of financial institutions. Her 27+ year career in banking and training began at Hibernia National Bank. She has been a seminar leader for many state associations and credit union groups across the nation. She has Bachelors and Masters degrees from Louisiana State University.


---


Brian Crow
Thomas Compliance Associates, Inc.



Brian Crow is Executive Vice President at Thomas Compliance Associates, Inc. in Chicago, IL. Brian brings 20 years of prior banking experience to the consulting field. He was most recently Assistant Vice President and BSA Administrator for a suburban Chicago bank, where his responsibilities included preparing the bank's annual BSA risk assessment and audit documentation. Earlier as Operations Officer at the same bank, Brian monitored AML activity, aided in the implementation of the bank's AML software, and designed the bank's authentication blocking program that helped to reduce debit card fraud losses by 95 percent. Brian's responsibilities also included managing the bank's Regulation E claims, managing the bank's courtesy overdraft program, reviewing Reg CC hold notices for accuracy, and processing claims for fraudulent signatures and endorsements.

Mr. Crow has been, and continues to be, an education consultant for BOL Learning Connect, conducting webinars that have covered VISA/MasterCard chargebacks, debit card compliance and fraud prevention for hundreds of banks. It was in this role that Mr. Crow was recognized as a Bankers Online Guru in 2011.

Like many of us, Mr. Crow began his banking career as a teller, working his way up to head teller and then branch management responsibilities. He earned a B.A. degree in Theology from Concordia University, River Forest, Illinois. Because of his education background, Brian has been given the unofficial title of "Security Evangelist" as he strives to help financial institutions protect their bottom line from losses related to fraud.


---


Andy Zavoina
BankersOnline.com

Mr. Andy Zavoina, CRCM, is an Executive Vice President with the Glia Group, Inc., best known for its involvement with BankersOnline.com. He joined Glia and BOL in 2003.

Mr. Zavoina has been in finance and banking for 38 years. Over 20 years were with a two-bank holding company that had $534 million in assets, 89 branches spanning Texas and nearly 500 ATMs. He has done loan workouts, has been a consumer, commercial and real estate lender and managed those departments, as well as being his banks first Webmaster. He was responsible for compliance -management, -auditing, and -training for both banks.

Mr. Zavoina is a recipient of the American Bankers Association's Distinguished Service Award for his involvement and accomplishments in the field of regulatory compliance management. He is a past Chairman of the ABA's Compliance Executive Committee, the Editorial Advisory Board for the ABA Compliance Magazine and served as a member of the ABA's Compliance School Board. He is a BankersOnline Guru. He also served on the Texas Bankers Association's Compliance Committee.

He is a graduate of the ABA National Commercial Lending School, National Compliance and National Graduate Compliance School and is a Certified Regulatory Compliance Manager with the Institute of Certified Bankers. He has written articles and lectured on compliance, the use of the internet and technology as a tool, as well as compliance in cyberspace to local, state and national associations across the U.S. and teaches basic compliance and compliance management.


BOL Conferences, Inc.
2541 Flint Ridge Rd, Edmond, OK 73003
PH: 888-229-8872 ext. 87 FAX: 405-348-7641 Email:
carin@bankersonline.com
For sponsorship information, contact Tobi Chunowitz, 888-229-8872 ext. 801